Welcome from the Chief Finance Officer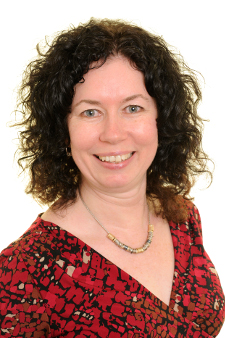 Thank you for your interest in the role of Head of Finance at Zero Waste Scotland.
Zero Waste Scotland is Scotland's circular economy expert. Based in Stirling, the organisation employs around 150 people and supports the delivery of Scottish Government circular economy policy priorities, encompassing action on waste, recycling, litter, food waste, business energy efficiency and low carbon heat.
Our work has helped Scotland become widely recognised as one of the leading nations in the world for the circular economy, with the Scottish Government winning a global Circulars Award at the World Economic Forum in 2017. We are looking for someone to fulfil the role of Head of Finance who wants to have a career with purpose and is committed to helping us to deliver this dynamic and transformative agenda for Scotland.
The post will report to me and I'm looking for an outstanding candidate who is CCAB qualified, preferably with experience in a senior financial role, has comprehensive technical knowledge and experience of financial and management accounting, auditing, financial and business planning. You will have sound governance skills as well as the ability to perform highly effectively as a leader in the organisation. Adaptability and flexibility will be required and you will be driven to deliver exceptional services in relation to Finance, Procurement, Grants and management of the European Regional Development Fund. You will have responsibility for ensuring that best value, compliance, risk management and governance structures are in place to make sure that the organisation is efficient, effective and operates within frameworks expected of a publicly funded organisation.
You will be expected to have excellent communication and interpersonal skills, adept at negotiating and influencing with a track record of working in positive collaboration with colleagues and external partners to achieve organisational and financial objectives. You will be a strategic thinker with strong analytical skills and commercial acumen with the ability to interpret complex or conflicting information and challenge assumptions that result in practical solutions and informed decision making.
I hope you will give serious consideration to this unique and exciting opportunity and I would be happy to answer any queries you have.
Good luck with your application.
With Best Wishes
Lynn Murray
Chief Finance Officer
Zero Waste Scotland
About Zero Waste Scotland
Zero Waste Scotland is helping Scotland to become more efficient in its use of resources. As a facilitator and enabler of change, we help to reduce waste, increase energy efficiency and promote responsible water use – all as part of a journey towards a low-carbon, sustainable economy.
Our mission is to influence and enable change – from gathering evidence and informing policy, to motivating practical behaviour change in individuals and organisations through our programmes and brands. We also make direct interventions to effect change, commonly in the form of finance, business support, technical advice, training and competence development or communications support.
Much of our work is concerned with working directly with others on a day to day basis, as we provide support, guidance and in some cases funding to a wide range of partner organisations. This includes our work with businesses, the public sector, local authorities, community groups and industry bodies.
We work closely with our main funder, The Scottish Government, that also has the role of Managing Authority for the European Regional Development Fund; and we've built strong relationships with other Scottish Government agencies including the Scottish Environment Protection Agency (SEPA), Scottish Enterprise, Highland & Island Enterprise, Scottish Natural Heritage, Scottish Futures Trust, Skills Development Scotland and other strategic partner organisations, and each of these is crucial to successful delivery of our work.
We have led the way in helping Scotland embrace the potential of a more circular economy.
For more information, please visit our website: https://www.zerowastescotland.org.uk/
The Role – Head of Finance
£56,321 to £62,578 per annum
Stirling
We are looking for an experienced, ambitious individual to play a lead role in the innovative and world-leading work of our organisation, which is funded by Scottish Government and the European Regional Development Fund (ERDF).
The Head of Finance role is accountable for the strategic direction, leadership and governance of the department that includes Finance, Procurement, Grants and the Strategic Intervention Management function of the ERDF programme, ensuring that linkages are made between these functions and the wider organisation.
The post holder is expected to provide timely and accurate financial and other information and provide expert, specialist advice that supports performance targets in the Corporate and Operating Plans, informs strategic decision making and planning by the Board and senior managers and fulfils statutory, funder and other requirements.
Governance is a key aspect of the role by ensuring that appropriate policies, procedures, processes, systems, risk management frameworks and internal controls are in place across all areas of responsibility in the organisation.
The post holder will represent Zero Waste Scotland at appropriate fora and build strong relationships with funders and other key internal and external stakeholders to ensure that exceptional service is delivered, and best practice and expertise is shared.
More information is available in the documents below
How to Apply
We hope that you have found the information on this site both useful and informative.
Should you wish to have a confidential discussion about the role, please contact Debbie Shields or Amy Gordon at Aspen People on 0141 212 7555.
To apply, please download and complete an application form and then click here to upload your completed form. Please make sure that you include a note of why you are interested in the role and what you would bring to the role.
Download application form here.
Please note that you will receive an automatic acknowledgement of your application - if you do not receive this please contact Kelsey Sinclair on 0141 212 7555.
Process
We have provided below a note of the likely process dates within this recruitment campaign which will help you plan your diary (these may be subject to change):
| | |
| --- | --- |
| Closing date for applications | Monday 4th March 2019 at 9am |
| Application review meeting | Friday 8th March 2019 |
| Initial interviews | Either Tuesday 19th or Wednesday 20th March 2019 |
| Final interviews | Friday 29th March 2019 |