About

R3
R3, ELHA's wholly owned repairs and maintenance subsidiary company, was born digital in 2011.  R3 has been a trail blazer from Day 1, whilst the Vision of Respond, Repair, Rebuild says it all about the company.  Thought to be unique in UK Housing and Maintenance, R3 is a commercial company, providing services not just to its parent, but to other housing associations, private sector companies large and small, and homeowners through its three distinctive brands, R3, R3 Commercial and R3 Direct.  Systems are exceptional, all in real time, including through partnership with Travis Perkins, adding the price of materials to an individual job the moment they are picked up at the trade counter, through to instant real time individual job profitability at every stage of the works and invoicing process.
ELHA established R3 with a clear mantra – Control, Quality, Profit – in that order.  Control over the key service for tenants and the risk of being left with no contractor should a main contractor become insolvent (the previous contractor was called Carillion…).  With control, there is true influence over quality.  Profit because R3 is a commercial company, and R3's success will mean ELHA is stronger for it.  Whilst ELHA has no wish to expand outside East Lothian, R3 is quite different, covering all of Edinburgh and South East Scotland, even across the Border into North Northumberland.
R3 is the core brand, offering services to housing associations on Schedule of Rates contracts.  As well as ELHA, R3 currently provides services to Eildon, Homes for Life and Viewpoint Housing Associations, and has previously had contracts with Berwickshire, Link, Manor Estates and Melville Housing Associations.  These contracts, by their nature, will continue to come and go, but likely tender opportunities offer further potential to grow this area of the business, and retaining customers wherever possible remains a priority.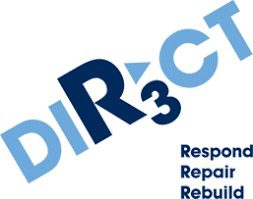 R3 Direct offers services to homeowners and businesses on a "one job" basis.  All jobs are booked online, with small jobs booked at a fixed price displayed on the website, and larger jobs quoted for, so each job has an individually agreed price.  R3 Direct customers book their own appointments online, and manage their accounts and payments themselves.  R3 Direct has a marketing strategy, primarily focused on a mixture of printed leaflet deliveries, newspaper adverts, Facebook Boosted Posts, Google PPC and You Tube marketing, but has also included radio and Sky TV advertising in the past.  This is a growing brand building an excellent reputation and significant repeat custom, and a key area for future expansion.
R3 Commercial is something in between.  Here, customers who place sufficient work can negotiate their own labour and materials rates.  They can also use R3C software and booking engines which allow them to manage staff access permissions, all aspects of ordering work and booking appointments, and managing invoicing.  There are many high profile clients, including Royal Yacht Britannia, Dynamic Earth, Apex Hotels, Barratt Homes, other hotel chains and developers, and a developing relationship with Open Reach, along with landlords, restaurants, care homes, student accommodation providers and so on.  The pandemic though reduced income through R3C considerably, and a key development area is to re-establish this brand and to restore and then build income levels.
Finally, there is R3 Energy – but that is the brand that doesn't exist yet.  R3 is already registered installer of Solar PV and electric vehicle chargers, but this is a new growth area that we need a new Director to help us explore…
Find out more about:
R3:  https://www.r3repairs.co.uk/
R3 Direct:  https://www.r3direct.co.uk/
R3 Commercial:  https://www.r3commercial.co.uk/